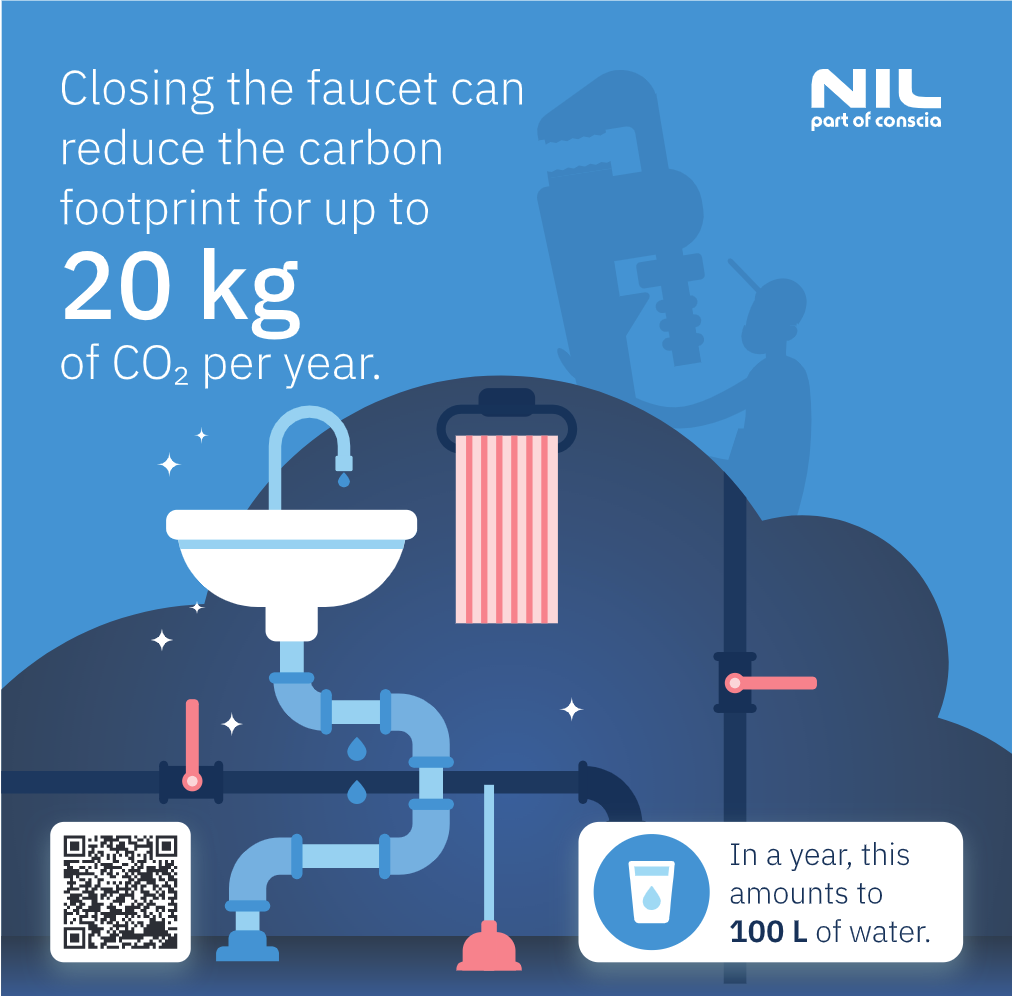 We deliver on promise
Our guiding principle is "Walk the talk", which drives us to improve and nurture communication with our employees, to act transparently, and to realise our values in line with our vision for a better tomorrow. To realise our social responsibility, our focus is on our employees, our customers, our business results, operational excellence, and positive impact. Change is an important measure of progress, and as a socially responsible employer, we have set concrete measures to monitor how well we are delivering on our promises to our customers, employees, communities, and the environment. We have also created a dedicated team to coordinate and validate social responsibility initiatives.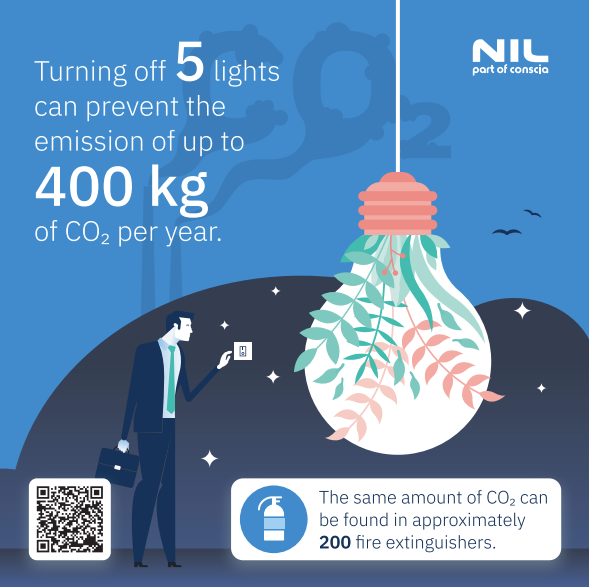 We care about strong relationships – inside and outside the company
We support our customers 24/7, and we understand that the work-life balance of our employees requires special attention. That's why we strive to create a flexible working environment. As a family-friendly company, we strive to offer flexibility and working conditions that provide employees and their family members with additional benefits, such as working from home, an extra day of leave, and flexibility in organising meetings. Every year, we invite the children of our employees into our world and introduce them to our work through NIL's IT Summer School, UNICEF's Children's Day, and Open Day.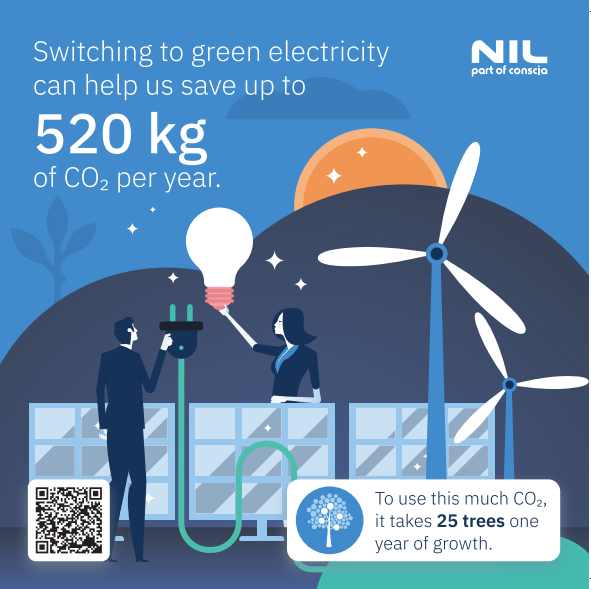 NIL consists of people
NIL's infinite Network of Knowledge consists of people, and we strive to empower every employee to reach their full potential. Through training, we uncover hidden and develop the existing employee skills, and we strive to identify each individual's unique strengths. We are part of an international Network of Knowledge of more than 900 professionals and, as a company, we work with some of the world's largest technology partners. We add to our knowledge every day with technology and the most advanced tools, and our hard work never goes unnoticed and is continually rewarded. We also spread our passion for technology to young people through in-house programmes such as WISIT and the NIL Cruise. We believe that the IT world is for women as well as men, and we support this with the #WomeninIT initiative.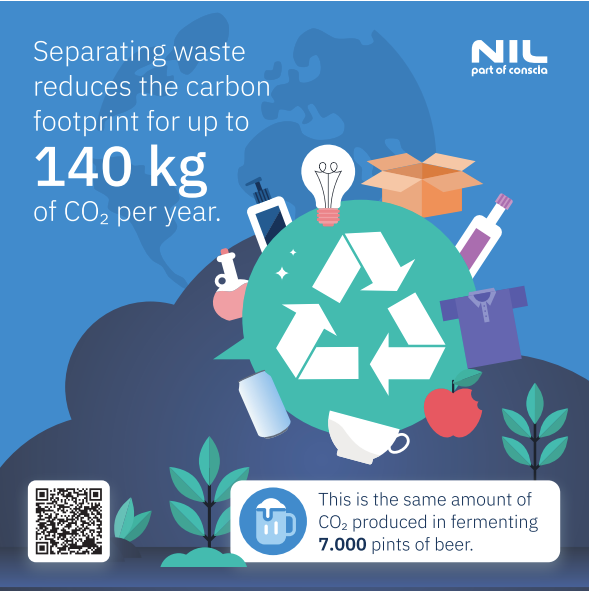 We have a broader understanding of security
Security is based on the confidence that we can and will always do the right thing. Trust is our core value and the basis for the security we build within the company and within the community. How? We organise our processes in accordance with ISO 27001:2013, which is the starting point for the highest level of cyber security services. We regularly ensure the security of customer information at the highest level, operate in accordance with GDPR guidelines, educate and raise awareness with customers and other stakeholders, and have a practice of signing NDAs. We engage with local, national, and international organisations to contribute to a better society. Among other things, in 2020 we became a UNICEF Safe Point, which provides children with help in times of need and a place where they can turn to for help.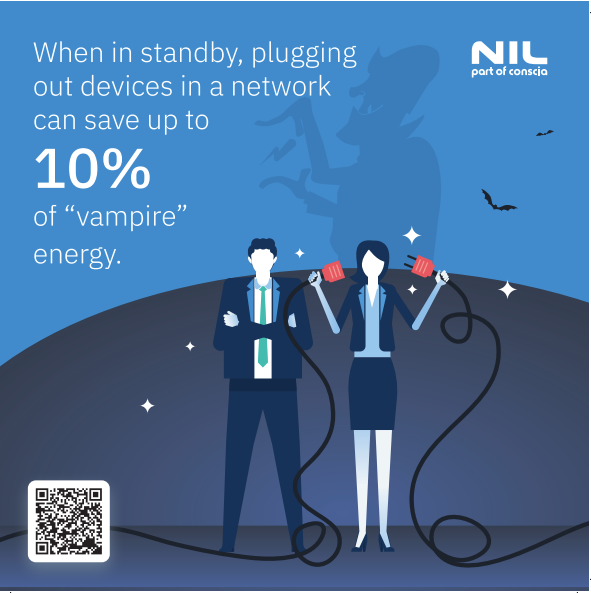 We work sustainably
We grow what we pay attention to, which is why we are embedding sustainability at a company-wide level. We foster respectful and trusting relationships with our employees, build a culture of responsibility, and strive to understand the impact we have on society and the environment. Positive impact is possible at every step, which is why we choose stairs over lifts and tap water over plastic bottles. We save energy and paper and separate our waste, reducing our carbon footprint by up to 120 kg of CO2 per year. We take social responsibility seriously, as evidenced by the Cisco Environmental Sustainability Specialised title for South East Europe, which we were the first Slovenian company to receive in 2022 for concrete actions.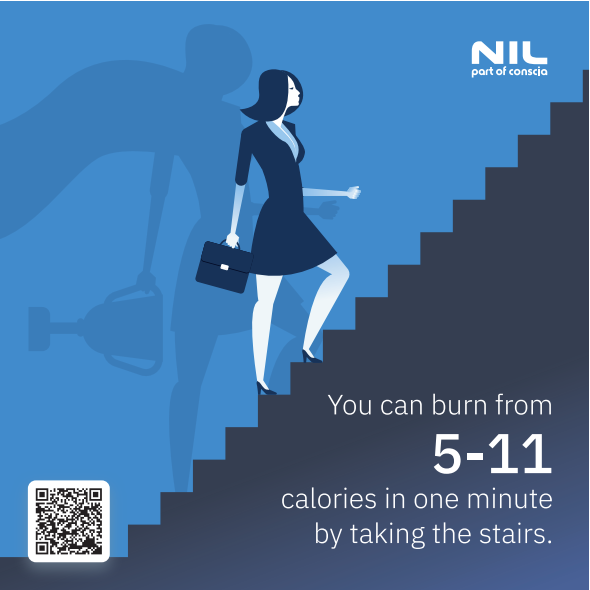 IT connects everything
IT knows no differences. Anyone can be good at IT if they are interested in the field and willing to continuously upgrade their skills – regardless of gender, beliefs, values, race, sexual orientation, or anything else. The attitude that companies show towards their employees has a direct impact on their lives, social mobility, and relationships in society. We want NIL to be an inclusive environment that respects its employees, treats them equally, fairly, and justly. As we are actively committed to creating a human-friendly workplace, we became a signatory to the European Diversity Charter in 2021.
2022 Sustainability report

You can see a thorough overview of our contributions, measures, and activities related to sustainability in the 2022 Sustainability report.
Family Friendly company

Socially Responsible employer

European Diversity Charter

UNICEF Safe Point

Cisco Environmental Sustainability Specialized

Tap water certificate
Family Friendly company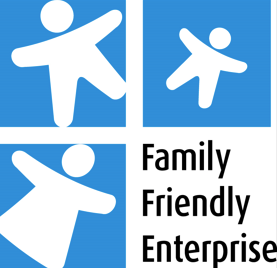 As a company, NIL is constantly striving to improve working conditions and the company culture. We also strive every day to build excellent relationships with our customers and to improve the quality of our services. Employee commitment and a good company atmosphere contribute greatly to achieving these goals, and we have several measures and programmes in place to encourage such behaviour. One of these activities is the Family Friendly Company (FFC) certificate. In January 2023 we have obtained the full Family Friendly Company certificate.
Socially Responsible employer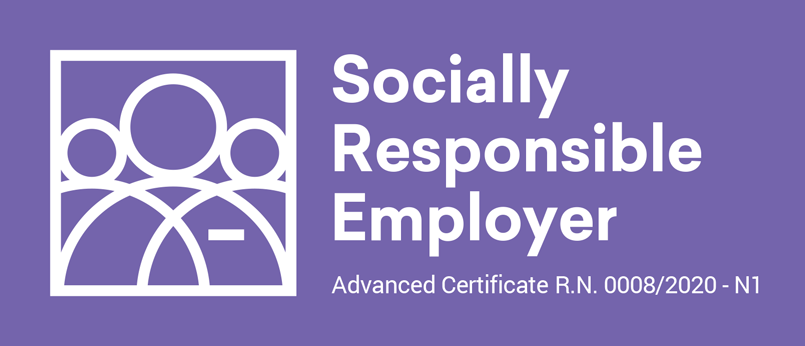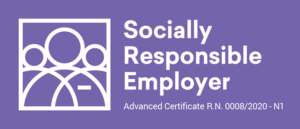 The Socially Responsible Employer certification is based on the international social responsibility standard ISO 26000. It focuses on improving the working conditions of employees in four areas: work-life balance, intergenerational cooperation, occupational health and safety, and organisational governance through social responsibility. It is the only certification in Slovenia that also monitors the progress of companies and organisations in the field of social responsibility in a broader sense. In April 2022 we have obtained the Advanced Socially Responsible Employer certificate.
The certificate is awarded by the Ekvilib Institute.
The investment is co-financed by the Republic of Slovenia and the European Union from the European Social Fund.

European Diversity Charter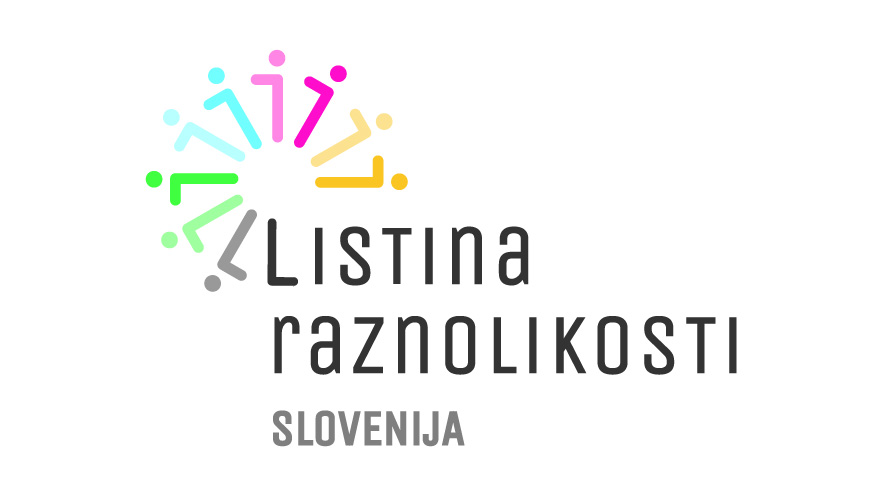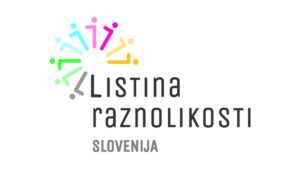 Information technology can make a decisive contribution to solving current challenges in society and business. We believe that an inclusive and diverse work environment can further improve the efficiency and positive contribution of the IT sector. At NIL, we are building this awareness gradually and through various activities. By raising the awareness of managers, by strengthening the understanding of the importance of diversity in the workplace among employees, by involving employees in decision-making processes, and by sharing experiences and knowledge. And as part of the "IT for everyone" initiative, we are extending our activities beyond the company. We are targeting young ladies in particular, and encouraging as many of them as possible to take up an education and career in IT.
We have also demonstrated our commitment to a more inclusive and equal society and workplace by signing the European Diversity Charter.
UNICEF Safe Point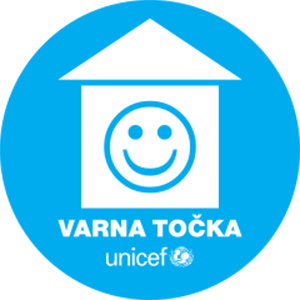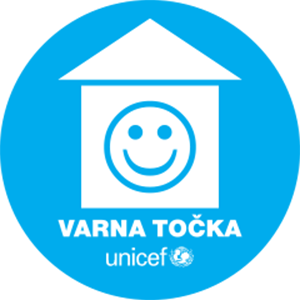 UNICEF's Safe Points are different public spaces where people are present to offer children immediate protection, help, or just advice in times of need. From February 2020, NIL is also a UNICEF Safe Point, which provides children in need with help and a place to go.
With this mission, we have opened our doors wide to all children who might need help.
Cisco Environmental Sustainability Specialized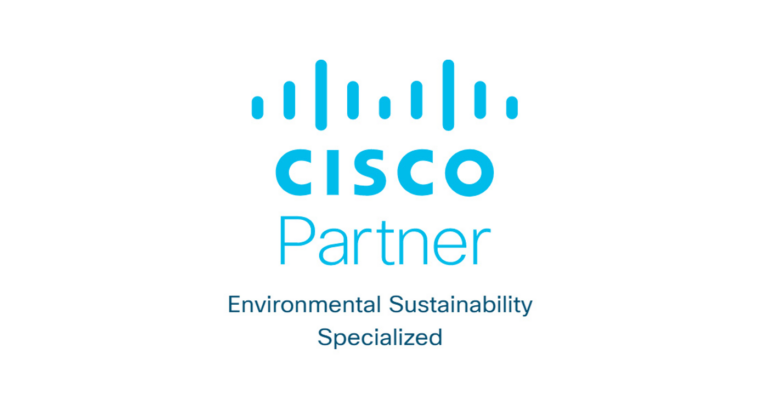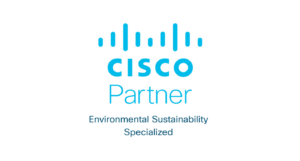 NIL (part of the Conscia Group) is the first Slovenian company to achieve the Cisco Environmental Sustainability Specialized title for Southeast Europe. This achievement demonstrates that we as a company are taking concrete steps to pursue our strategic goals in sustainability and social responsibility. NIL's activities are mainly focused on the areas of energy efficiency in the provision of IT services, supporting modern and more environmentally friendly ways of working (collaborative technologies), and the equipment lifecycle – selection, maintenance, storage, and responsible management of used equipment.
Tap water certificate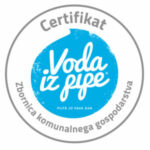 NIL has the Tap Water certificate awarded by the Chamber of Municipal Economy of the Slovenian Chamber of Commerce and Industry (GZS). The certificate is part of NIL's efforts in the field of environmental protection and sustainability. It confirms that caring for the environment and preserving natural resources is not just a value, but a way of doing business.
In concrete terms, this means that we offer tap water in our business premises and that we actively encourage our employees and our business partners to drink this water. We are also committed to serving tap water in glass jugs and glasses and to avoid offering pre-packaged water.