Streamline service provisioning and gain competitive advantage through network automation
In the complex multivendor network environment, service delivery is always a hassle: adding, changing, and deleting services demands custom coding or service disruptions. Hours and hours are lost configuring new services, and mistakes from manual development regularly cause interruptions. Customers demand immediate service availability, so streamlining the design and provisioning of new network services is a top priority.
The solution to your provisioning challenges is found in Cisco Network Service Orchestration (NSO) solutions, which automate the end-to-end lifecycle management of services in physical and virtualized environments. Leveraging the power of YANG and NETCONF, the Cisco NSO solution simplifies and hardens the management of services. You can use it to address network function virtualization (NFV), management and orchestration (MANO), software-defined networking (SDN), as well as your traditional physical network and all of its components.
We help our customers across all phases of NSO adoption – from design, implementation and training for architects, engineers and operations teams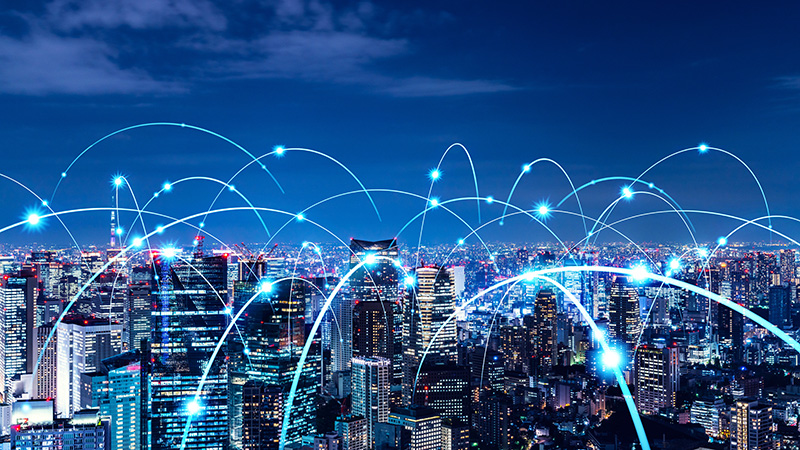 WAN for next-generation organizations
SD-WAN provides a new wave on how a Wide Area Network should be managed. Business changes are happening every day at a faster pace along with the services that support them that have to follow suit. More often than not, it takes too long for a service to be implemented on the corporate network with the desired specifications.
SD-WAN solutions address these issues and offer several benefits compared to traditional WAN networks:
utilize more than one WAN connection,
easy setup of secure connections in Mesh, Hub-Spoke, P2P or custom topology,
location point can be either physical location or in the cloud SaaS or IaaS services,
topology can be applied per customer secure service and not only per location
application aware routing over most optimal path,
direct access to Internet for Guest,
additional level of security with IPS, URL filtering, or Malware protection
centralized management with deep overview of particular element of SD-WAN network
fast and easy deployment or replacement of physical of virtual equipment with Zero Touch configuration options
On-Premises or Cloud SD-WAN
Our key objective is to provide the SD-WAN network that meets our customer requirements from the perspective of the existing infrastructure, running services, business demands, and security considerations.
Customer business services might exist on multiple locations not only on their primary data center (private DC) or backup data center (DRC) but also on an external data center that provide services or infrastructure to the customer. Establishing and managing such a complex WAN network is a huge technical challenge and, as a consequence, a costly process.

With SD-WAN solution, complexity might remain, but the operation and management are drastically simplified.
As a result, the customer uses simplified tools to more quickly provision new service or observe the network behavior and applications running on top of the network. NIL's network experts know the capabilities that a modern WAN network requires and are able to deliver SD-WAN solutions that will utilize all possible resources with the best outcome.
NIL can help organizations deploy a robust and secure SD-WAN infrastructure across multiple locations. We also work with service providers that want to offer flexible WAN solutions to customers with their own monitor or manage capability.
We provide a comprehensive on-premises or cloud-based SD-WAN solutions or help you on services such as:
defining security features per segment,
tuning specific security segment such as guest network, surveillance devices, IoT devices, ATM machines, health information devices,
profiles tuning for the customer services,
advanced monitor solution with service consolidation to meet the customer one click overview of corporate network,
enabling your team to operate the SD-WAN solution.
30 years of expertise with WAN environments
NIL has been designing, implementing, and supporting large scale enterprise and telecommunications WAN infrastructure and services for over 30 years. You can rely on our expertise and experience to provide you with the optimal SD-WAN solution for your business.
Our key advantages are:
Proven track record: NIL has been designing WAN infrastructures in enterprise, public and government, industrial, military, and telecommunication environments.
Multi-vendor approach: we understand that large networks are rarely built on a single vendor technology, thus we work with various leading SD-WAN vendors. This enables us to combine different approaches for an optimal outcome.
Broad, extensive expertise: our experts not only work with different SD-WAN vendors, but our team also includes security, programmability, and data center professionals. Combining this broad expertise enables us to offer you a solid, efficient, and secure solution.