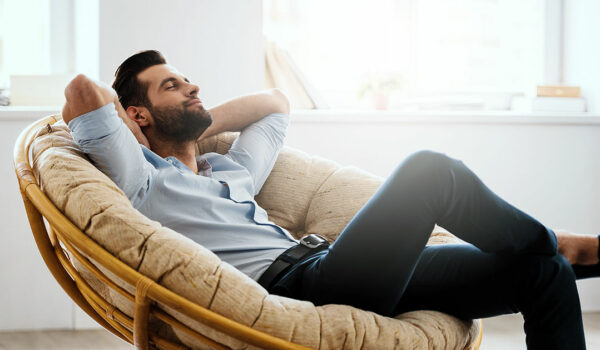 Tailor-made comfort
The main Flex IT advantages are the following:
Scalability to the subscriber's needs
Local expert support, high response rate
Fixed costs agreed upon in advance, with transparency for upgrades
High-quality equipment by leading providers
Highest possible security level with 24/7 SOC availability
Data in Slovenia, fast physical access, and
ManagedIT opportunity.
David vs. Goliath
NIL'S Flex IT
User-adapted.
Minimal changes for subscriber.
Reliable user support by NIL Assist with the best SLAs (Service Level Agreements) and a transparent contract. Top experts, local support in Slovenian.
Fixed monthly cost agreed upon in advance.
The highest level of IT security, also available with SOC.
Data Center nearby in Slovenia, physical access possible.
Flexibility. NIL finds the adequate solution based on the subscriber's demands; it is tailored to the Slovenian market.
NIL can take the burden of managing the support software and OS. The subscriber only uses the apps.
Global giants
A divide among the offered services and actual needs, adaptation is inevitable
Completely new managing system.
Harder to fulfill SLAs as providers insist on US legal practices, which means difficulty in signing contracts and solving issues.
An infinite puzzle of complex invoicing and unknown monthly costs.
The user hopes for the best security, but is left to trusting strangers without any control.
A bigger geographical divide between the user and the Data Center.
Powerlessness and dependence on the giants' good mood when changing rules and prices overnight.
Left to rely on call centers around the world. Long-term process of looking for a competent engineer.
Services for managing IT cannot be transferred to cloud provider.
NIL Vault
NIL Vault offers simple and intact replication of your data for those that need more data security and integrity than what backup and disaster recovery can offer.
Secure, more reliable, flexible, standardized application platform
The Flex IT platform can host your applications that can form part of your existing closed information system or your e-services opened to the internet. The appropriate service level is specified by means of a Service Level Agreement (SLA). Credibility of processes is demonstrated by the ISO 9001 and ISO 27001 certificates. Flex IT resources are provided by the most advanced, high-performance and reliable IT infrastructure.