Pest Control company Anticimex is a global group with offices in 18 countries. Half a year ago, they switched to Conscia as a network provider – and got rid of their downtime. SD-WAN as a service and LAN as a service fulfilled the promises.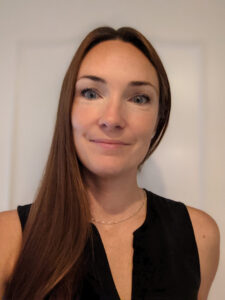 – Now we have access to specialists 24 hours a day, says Elin Rydström, Group IT Operations Manager.
Anticimex is growing as a group with a decentralized IT structure. At the head office in Sweden, Group IT is located with Elin Rydström as Group IT Operations Manager. Their solutions are recommended for offices in 18 countries on three continents.
Before switching to Conscia, Anticimex had downtime issues. When a stop occurred, countries could not access important data or even standstill. Often it took a long time to discover and solve the problem
– The work was unstructured, and we did not feel we were in control, says Elin Rydström.
Immediate help from specialists prevents downtime
Anticimex was looking for a new supplier – and the choice fell on Conscia's SD-WAN as a service and LAN as a service. Conscia's solutions involve a high degree of monitoring, and the Conscia Automated Response Agent, CARA, handles first-line support.
– Preventive thinking is embedded in the entire solution and its software. It is well thought out, modern, and largely cloud-based. We have access to monitoring and alarms, which means that we are on the ball before it rolls off and can avoid downtime, says Elin Rydström.
Initially, she was hesitant about whether CARA would handle First line support in SD-WAN as a service and LAN as a service. But that hesitation quickly disappeared.
– It works really well, and it's really innovative.
Elin Rydström thinks the best thing about the solution is that so many problems are identified and solved automatically by CARA and that the issues that CARA cannot handle go directly to a specialist.
– We go directly to the Third line, where we get professional help from Conscia's experts. That Conscia has cut the middleman saves time, and we arrive at a solution much faster. That's the right thing to do, she says.
Global support 24/7 with SD-WAN as a service
Downtime is now history. The problems that have arisen have all been solved within the time specified by the SLA, says Elin Rydström.
– Then, we also sharpened the SLAs. When something has happened, it is ready within an hour.
With operations in several time zones, it is absolutely necessary for Anticimex to have access to specialists around the clock, every day of the week. Anticimex has a support agreement from Conscia 24/7.
– We must be able to get help regardless of time, says Elin Rydström.
Savings with SD-WAN as service / LAN as service
In addition to the improvements in operations, Anticimex also sees a financial gain in the change. Most of Anticimex's global offices have switched to Conscia's solution, which means financial savings for the local subsidiaries.
At Group IT, we have above all saved time, which has saved money. If a ticket arrives, Conscia will step in immediately. Our technicians can wait until Conscia has arrived at an analysis. We also save money by not having the expertise in-house because we have access to Conscia's experts. In addition, we have secured ourselves in terms of cybersecurity with the new solution, says Elin Rydström.
Supports sustainability goals
Another gain is in the area of ​​sustainability.
– We have chosen Cisco Meraki, and Cisco has an environmental mindset in its products. It is important to us as it supports our sustainability goals. Environmental thinking must exist today when delivering a solution.
Would you recommend Conscia?
– Absolutely. It really is a good collaboration. And they are available – When you are worldwide, it is crucial in such an essential matter as networking. I also like that Conscia has chosen to focus on Cisco and has built a panel of experts. It means we do not become dependent on people – everyone who works at Conscia knows Cisco.