In the oldest proclaimed nature reserve in Africa, an international team of technology and wildlife experts have come together to disrupt the status quo.
Hluhluwe-iMfolozi Park, established in 1895, is the flagship conservation space for South Arica's second largest conservation agency, Ezemvelo KZN Wildlife (Ezemvelo). This park is also the birthplace of rhino protection, where the southern white rhino was saved from the brink of extinction in the 1960s. Sadly, the past five years have seen Ezemvelo again having to put extensive efforts into saving these prehistoric giants from rampant poaching onslaughts.
For tourists, the park offers 96 000 ha of rolling hills and pure wilderness that often leaves them breathlessly gazing upon valleys heaving under the weight of buffalo and elephant, or awestruck in the midst of a pride of 20 lions. But it is this same landscape that previously made Ezemvelo's job so challenging – with lots of places for poachers to hide, and unreliable communication reach and connectivity throughout the expanse of the undulating park terrain.
Now, the smart integration of disruptive technologies such as the Internet of Things (IoT) and edge computing, combined with tactically implemented sensors and systems throughout the park, is helping overcome these challenges and change the way in which Ezemvelo manages and protects its critical natural resources and ecosystems.
Smart integration
Peace Parks Foundation is working with Ezemvelo to transform Hluhluwe-iMfolozi into a state-of-the art smart park with the aim being to put in place a variety of sensors and systems that can access, collect, organise, analyse, and convey useable real-time data about the park's people, animals, habitat, and potential threats straight into the hands of those on the ground – giving Ezemvelo the information they need to improve strategic response and planning.
Wild Animal Technology Systems (WATS), a non-profit initiative of NIL Data South Africa, Cisco, and Transfrontier Africa, enable this through the deployment of industry-leading networks and connectivity. The partners in WATS coordinated the installation of brand – new connectivity infrastructure over the park – a LoRaWAN network that allows the multitude of low-powered sensor devices to communicate with internet-connected applications over long-range wireless connections, overcoming many of the geographical limitations of previous network solutions.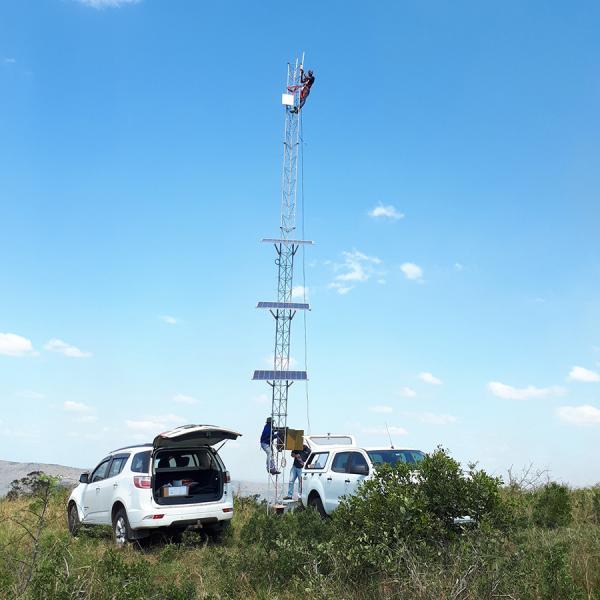 The WATS / Peace Parks partnership is also developing and deploying smart LoRaWAN IoT sensors that are able to process data at source – leveraging the power of edge computing.
"Low Power Long Range networks enable conservationists to connect and remotely monitor key biological and infrastructure assets in ways that were previously not possible or feasible. They are enabling the next generation of smart sensors that will transform our understanding of animal biology and natural processes, leading to the development of more robust management and resilience strategies for improved sustainability of our protected areas."
Doug Gillings, Combating Wildlife Crime Manager for Peace Parks
Data collected from various technology systems deployed in the park is sent over the LoRa Wide Area Network to a centrally located command and control centre which acts as a hub for the aggregation and visualisation of information.
Intelligent rhino tracking
At the forefront of the technological transformation taking place in Hluhluwe-iMfolozi, is the pilot testing of a sensor – developed in partnership with an innovative animal sensor team in the Netherlands, Clickey, and their Connected Animals team at the University of Utrecht – that enables park management to know where the rhinos are, the state of their health, and what they are doing. It involves a slim IoT device applied to live rhino that uses edge computing to send small data packages over the LoRaWAN to central command. This information, integrated into the smart park system with other real-time technology driven intelligence, will enable early warning and rapid response to threats.
"Non-existent and unreliable communication combined with the difficult terrain of the African bush, was our biggest and most significant challenge. Starting in early 2014, the aim of the project was to monitor and track conservation assets using the newly launched digital/IOT technologies of LoRaWAN to apply these to the problem of rhino poaching. This was the first Cisco geo-location LoRaWAN network in Africa for conservation. Fourth Industrial Revolution technologies are changing the way we manage poaching and conservation across the African continent."  Martin Camp Managing Director of NIL Data South Africa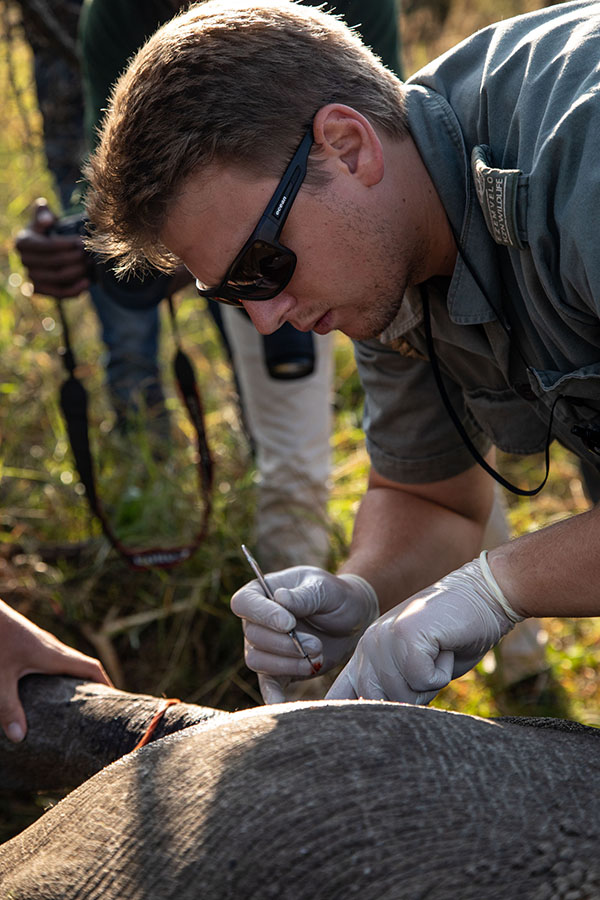 "We worked with the park rangers and  veterinarians to innovate a new communications network, data processing and IOT sensor solution that are being used within HIP to monitor and manage the park. Having worked so long in the Internet industry, I am so proud that these innovations would enable Cisco to contribute such a meaningful way to rhino protection and conservation efforts."
Dave Ward, CTO of Engineering and Chief Architect at Cisco
A multi-disciplinary team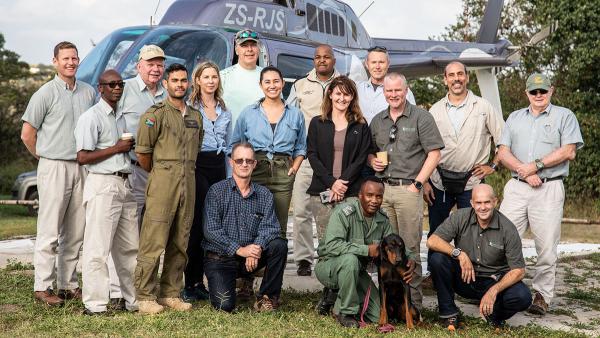 The significant progress made with the implementation of advanced connectivity and rhino sensor development in Hluhluwe-iMolozi has only been possible through the collaborative efforts of a multi-talented team of specialists from Ezemvelo KZN Wildlife; NIL Data South Africa; Cisco South Africa; Peace Parks Foundation; Actility UK; Clickey (Netherlands); University of Utrecht Faculty of Veterinary Science (Netherlands); Transfrontier Africa (Black Mamba's Anti-Poaching Unit); Provet Wildlife Services; Etion Connect; Seacom; as well as the South African Department of Environment, Forestry and Fisheries/UNEP.