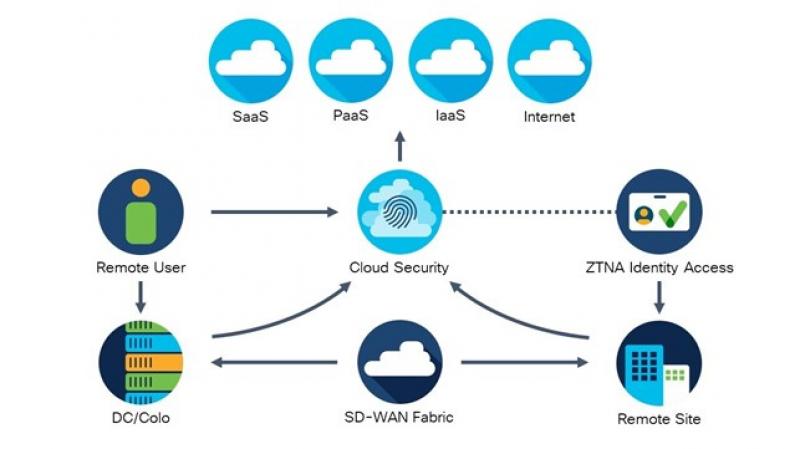 SASE or Secure Access Service Edge architecture is built around these new changes and challenges. It ties together networking, security, and visibility solutions into a single package, which allows the enterprise to easily transition towards cloud services in a safe and optimal way.
SASE combines the modern networking principles of reducing complexity and increasing flexibility with Software Defined Networking, while maintaining Zero Trust Architecture principles. This allows the SASE architecture to deliver secure access to applications, regardless from where the users are trying to access them.
Why NIL SASE?
Optimal security design, built on experience and best practices
NIL has been providing blueprints and integrated security systems for more than 25 years, and we built on that expertise to provide you with the optimal solutions.
Experts for Cloud infrastructure
With NIL's vast expertise on building complex IT infrastructure, we can make an integrated, highly valuable added solution, combining relevant technologies to best fit your needs.
Nondisruptive approach, transparency, and reliability
NIL's SASE approach gives organizations ease of mind when tackling a complex multi-platform networking and security implementation project while providing full transparency and a wealth of knowledge when dealing with the world's most advanced IT solutions.
Multi-vendor knowledge and focus
NIL works with multiple vendors focusing on Cisco, VMware, Palo Alto Networks, and Microsoft. Our experts can help you deploy and integrate your SASE solution in the most optimal way to fit your organizational needs.