It's straightforward, they've said.
VMware NSX is an SDN solution for mostly virtualized environments that addresses the intrinsic issues of traditional networks in the virtual world: slow adaptation to changes, forklift upgrades for new functionalities, multi-tenancy operational and implementation overhead, heavy reliance on hardware functionality, and limited scalability.
To successfully provide these benefits, the NSX solution must fit well with the underlying physical network infrastructure while keeping the benefits of a flexible, scalable, multi-tenant network fabric.
Really? Can you answer these 4 questions?
Even though the basic VMware NSX Multi-tenancy implementation is not a particularly daunting task, our experience shows that any complex enterprise-level deployment opens some difficult questions: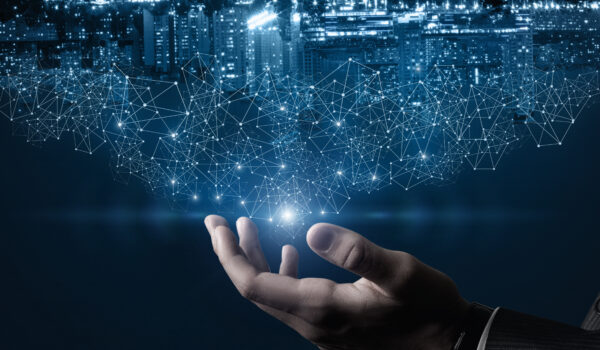 How to evaluate VMware NSX multi-tenant architecture so that it would satisfy the requirements and limitations of our environment?
What is the best architecture of a VMware NSX multi-tenant solution for our environment?
How do we migrate our existing environment to a VMware NSX multi-tenant solution with minimum disruption to applications/services and business processes?
How do we minimize the administrative workload for VMware NSX multi-tenant solutions?
Methodology that delivers on the promise
The truth is that evaluating, designing, and deploying/migrating to the VMware NSX multi-tenant solution is not straightforward and, if not carried out properly, you end up with an environment that is error-prone and expensive to administer.
Based on several projects, we developed a field-proven VMware NSX multi-tenancy implementation approach that employs best practices, experience, and expertise, and provides you with a smooth migration as well as enables your team to carry out the effective administration of the environment. Our approach includes the following:
Focused evaluation of a limited number of high-level VMware NSX multi-tenant design options based on recommended and field-proven best practices.
Design of optimal and resilient VMware NSX multi-tenant solution architecture that can span multiple locations.
Design of tenants and tenant services per the requirements and limitations.
Implementation of PoC/pilot projects to validate the selected VMware NSX multi-tenant architecture.
Fast implementation of VMware NSX multi-tenant infrastructure components (i.e. NSX bootstrap).
Fast implementation of VMware NSX tenants and tenant services.
Migration and validation of applications and services from existing environment to tenants in VMware NSX multi-tenant environment that can be automated to minimize errors.
Evaluation of automation systems per requirements and limitations of the VMware NSX multi-tenant solution and organization's preferences (e.g. VMware vRealize, Ansible, Chef …)
Identification, design, and implementation of tasks for the VMware NSX multi-tenant solution that can be automated with the selected automation system.
Development of custom automation tasks.
Why take NIL's way?
Our methodology has the following core strengths that guarantee smooth migration:
Cost-effective and error-resistant
Our approach is based on field-proven designs, best practices, and modern automation that reduce the implementation errors and lower operation costs.
Based on experience and expertise
We have been engaged in designing, deploying, migrating, and operating VMware NSX multi-tenant solutions since the technology's inception and our experts carried out several successful implementations.
Delivers tangible results
Based on our experience and expertise, we can help you build a VMware NSX multi-tenant solution that is tailored to your specific requirements and delivers the expected results.
We don't just leave you with the solution
We understand it is not just about the technology, so we can help your team gain the necessary skills for solution administration.