Offload Mundane Tasks, Support Creativity, Enable Clarity of Communication, and Lift the Level of Collaboration with Your Teams and Customers to the Next Level
In today's modern communication world, where most of the information needed or wanted is just a click away, under our customer's fingertips, we are still witnessing challenges and discrepancies in the way people communicate and collaborate versus the development of technology.
What we are largely seeing and experiencing in workplaces are compartmentalized suites and silos of technology pieces, rarely interconnected, static, and separate. The latter fact, paired with the instant response, simplicity, rich functionality, awareness, speed, and personalization of experiences in the consumer-oriented platforms has set high expectations that professionals carry into the workplace. Consequently, every field of the collaborative workspace, such as teamwork, customer care, self-directed work, meetings, audio and video communication, all need to be reimagined with increased levels of proactive intelligence to keep pace.
At NIL, we believe that, in the intersection of technology advancements and the needs for our customers and partners to offload mundane tasks, support creativity, enable clarity of communication, and improve relationships, cognitive collaboration emerges as a transformational force within the workplace.
Boost team performance
The cognitive collaboration enhances and simplifies the way you interact, work, and collaborate with your colleagues, teams, or customers. It links people, relationship intelligence, and business processes with the latest enterprise collaboration technologies. Cognitive collaboration is about boosting the performance of teams and it brings you the following benefits: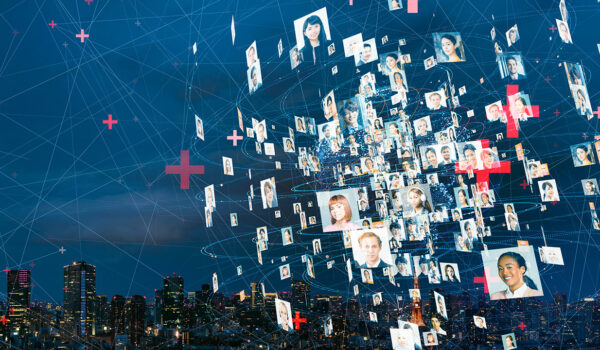 Improved collaboration experience: Digital assistants and artificial intelligence understand the context of your collaboration. Based on that, cognitive collaboration reduces the technological friction in meetings, calls, and conferences. Your interactions will be easier, faster, and smoother.
Higher productivity and better communication: With contextual insight, you can drive more proactive customer interactions and engagement of your employees. Increase the engagement of your team and foster a deeper relationship.
What is cognitive collaboration and how does it work?
Advances in computational and processing power, miniaturization, sensor capacity, memory increases, and power efficiencies mean greater levels of intelligence can be built into apps and devices. At the intersection of technology advancement and the need for intelligent assistance in the workplace, a new paradigm immerges called cognitive collaboration. Cognitive collaboration technology allows for a significant element of cognition to be a part of a user's collaborative experience. Cognitive collaboration is a new approach and paves the further development of work and productivity within the workplace.
The technology behind cognitive collaboration is mostly based on artificial intelligence and machine learning capabilities. In the collaboration landscape, cognition binds together intelligence and analytics to deliver relevant interactions within a certain context. Intelligence is a combination of data and powerful analytics. Data is obtained from all of the relevant sources, and when combined with analytics, it builds the possibilities of aiding the human experience as well as workflows.
In today's collaborative landscape, the majority of the advancements are centered on the following cognitive collaboration technologies:
Audio and speech technologies supported by machine learning algorithms: Audio and speech technology development focuses on intelligent solutions, such as noise detection and suppression, automated transcription, analytics, and gain equalizers.
Relationship and people information shared and supported by artificial intelligence: Relationship and people information provided automatically by artificial intelligence has the most to do with adding context and knowing who the attendees are in a meeting – before, during, and after the meeting experience. The information presented for each attendee would possibly include their name and title, work history, expertise, employer and company information, articles published, and other information depending on the context of the meeting. The provided information is particularly useful in customer care – contact center environments and applications, where it results in rich insight and real-time information being provided to agents.
Unified modes of communication supported by bots and assistants: Bots and assistants provide nearly human-like interaction, thereby assisting end users in typical collaboration use cases. Bots can be positioned as both internal and external facing, with interactions being text or voice based. A typical implementation that we experience in customer environments is conversational artificial intelligence, which includes natural language processing capacity, dialog management, and question-answering abilities.
Computer vision capabilities and capacities: Computer vision technology development primarily consists of face recognition, gesture recognition, object recognition, and room interpretation. The possibilities of computer vision within the realms of cognitive collaboration are virtually limitless.
Start your cognitive collaboration journey
At NIL, we are dedicated and focused on delivering and consulting on the most up to date cognitive collaboration technologies matched with the customers' demand and workplace transformative processes. Like with every case of business communication, cognitive collaboration is a continually evolving and improving area with ongoing advancement in computing ability serving to make communication and collaboration even more effective.
Our collaboration teams and experts can help you introduce the latest cognitive collaboration technologies in your workplace to support your most demanding workflows.